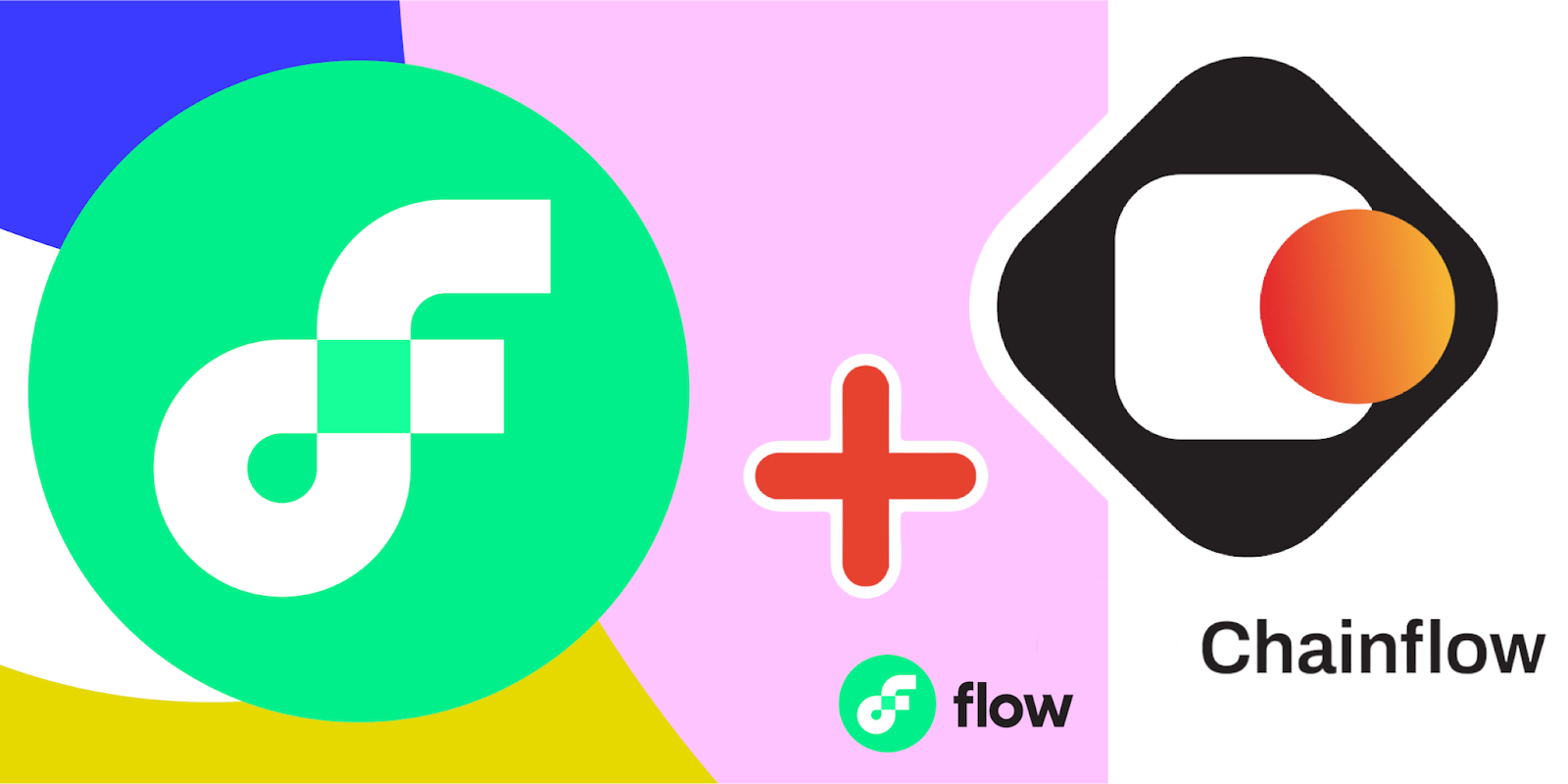 Here is an easy way to stake your FLOW tokens through the Ledger Nano:
1.   Use "Manager" in Ledger Live to install the FLOW App.
2.   Once it is installed, click on your device (Ledger Nano) in the FLOW App and make sure it says "Application is ready".
3.  Go to "Port on Flow" and create an account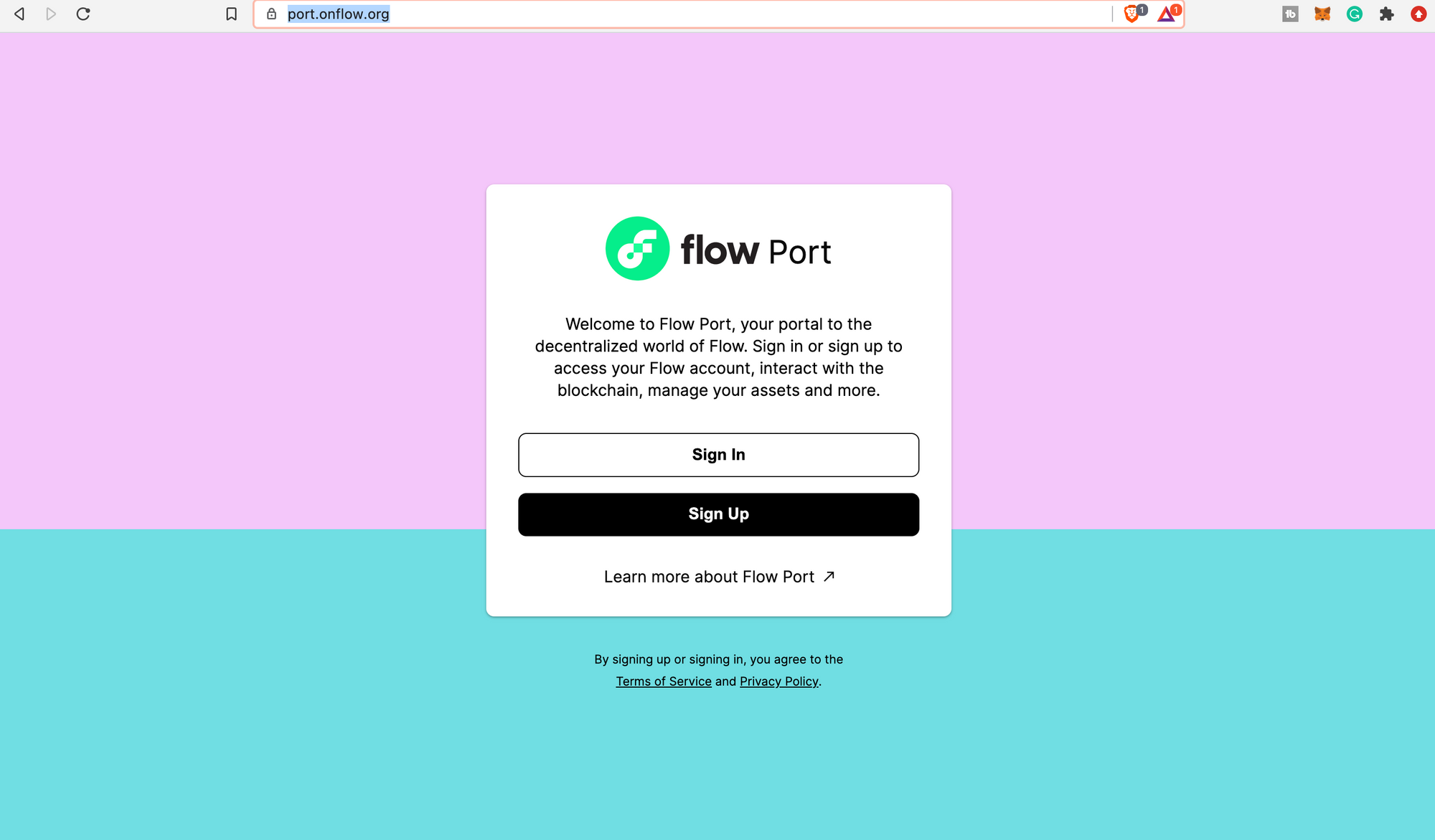 4.  Choose a provider, in this case we'll be doing the example with the Ledger Nano but you can also choose Blocto.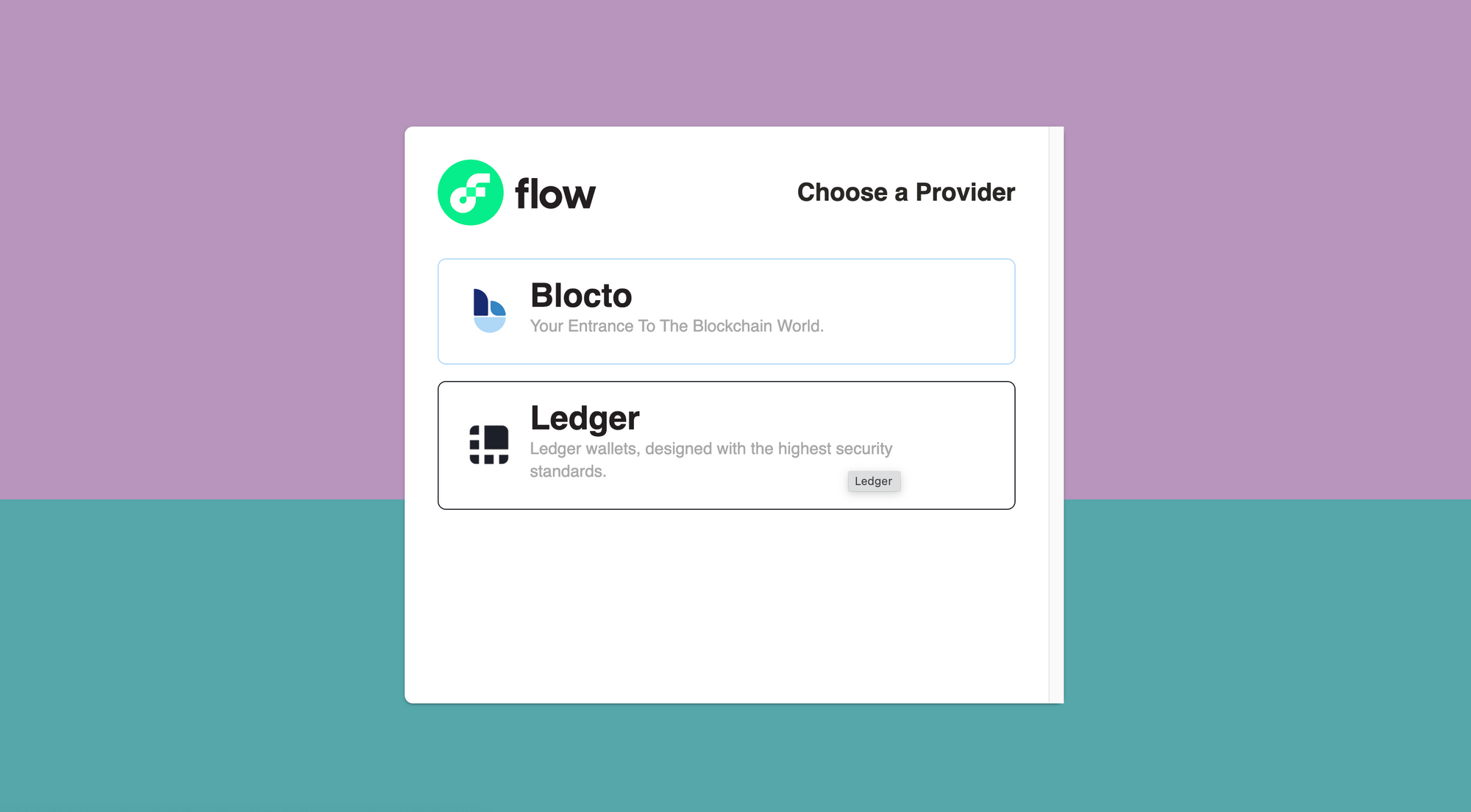 5.  Connect, unlock and approve it on your device.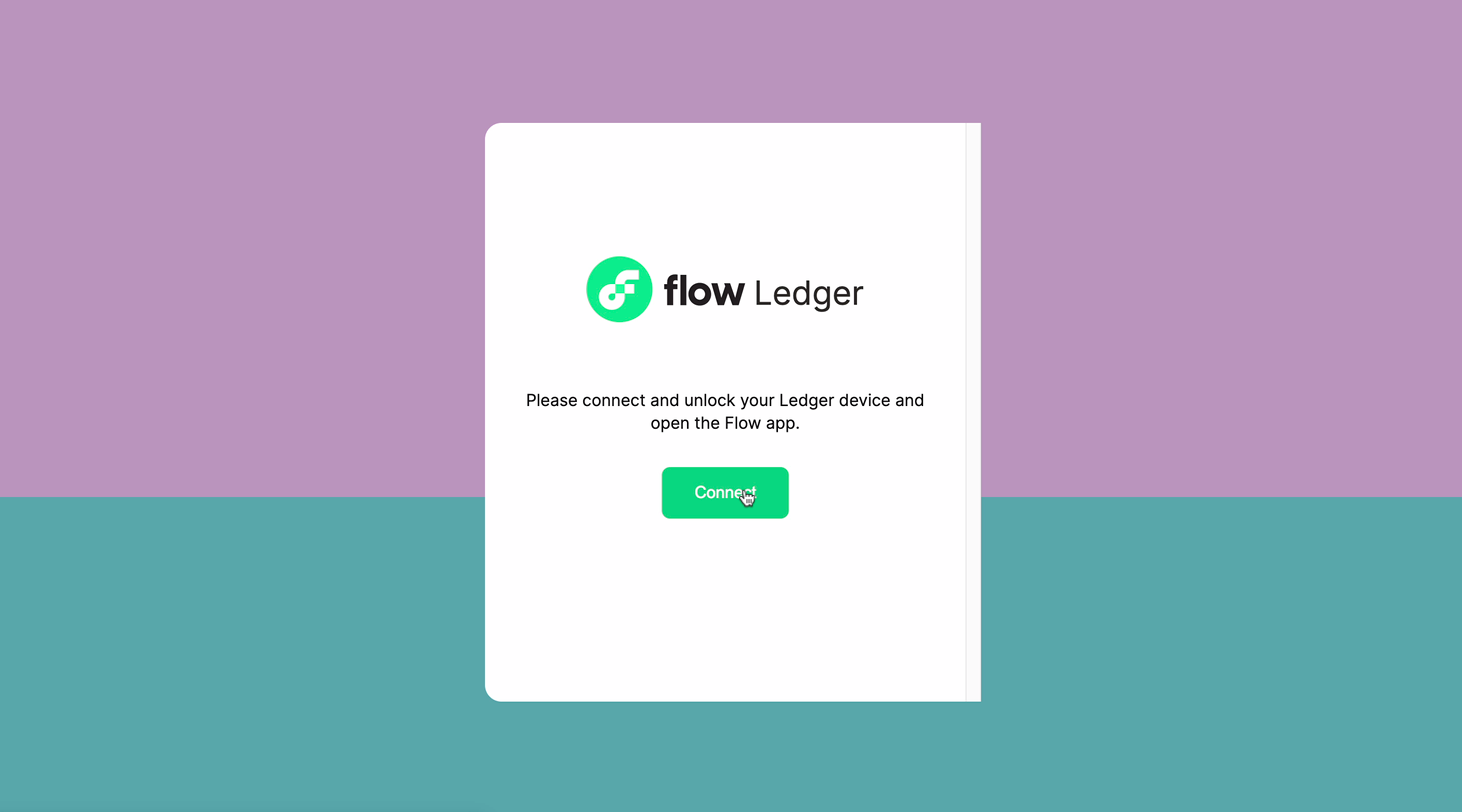 6.  Now, welcome to your dashboard, this is the look of it, copy your address and fund this account with FLOW tokens from your exchange.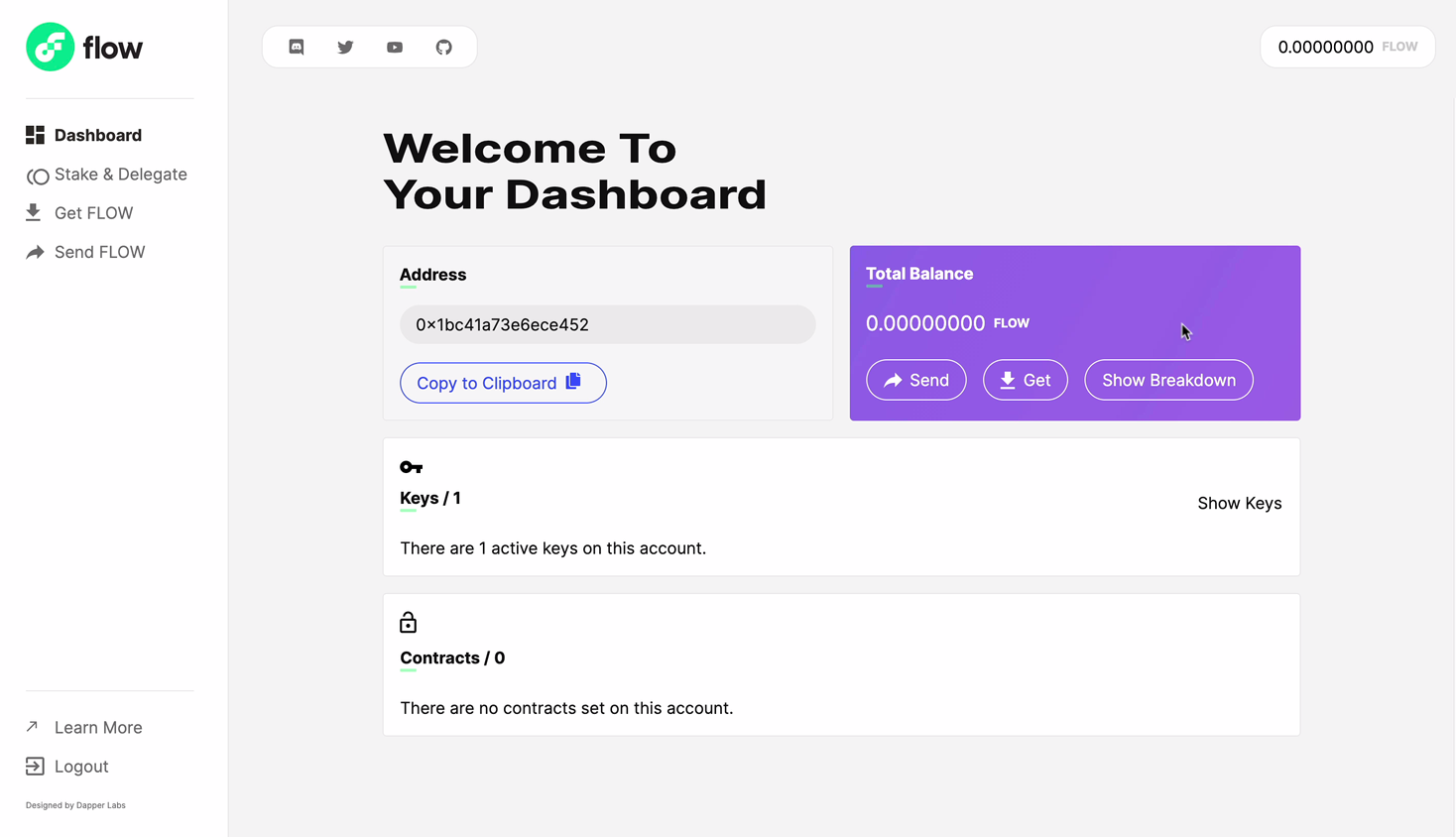 7.  Once you have funded your account, click on "Stake & Delegate".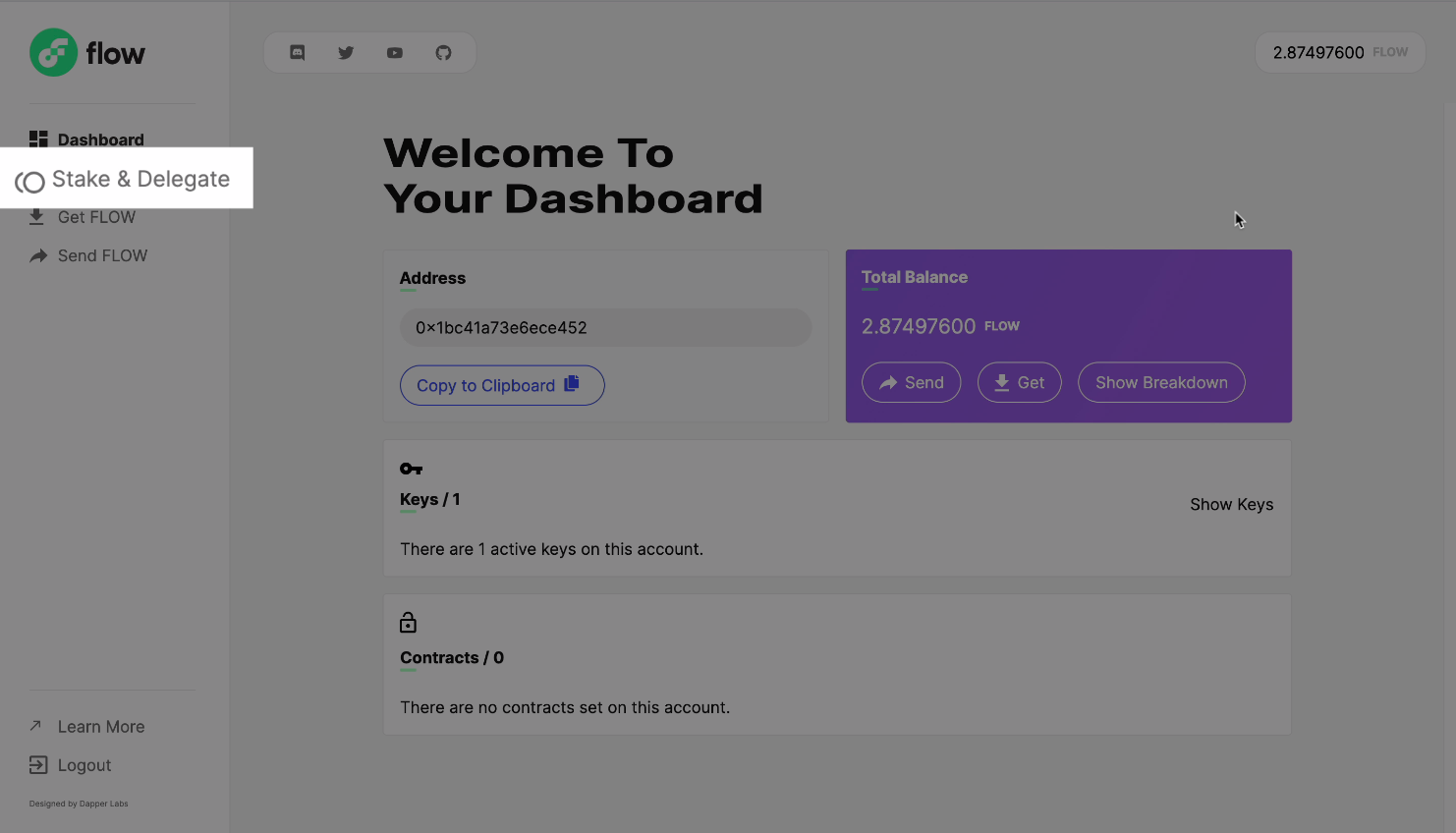 8.  Next, go to "Start Delegating".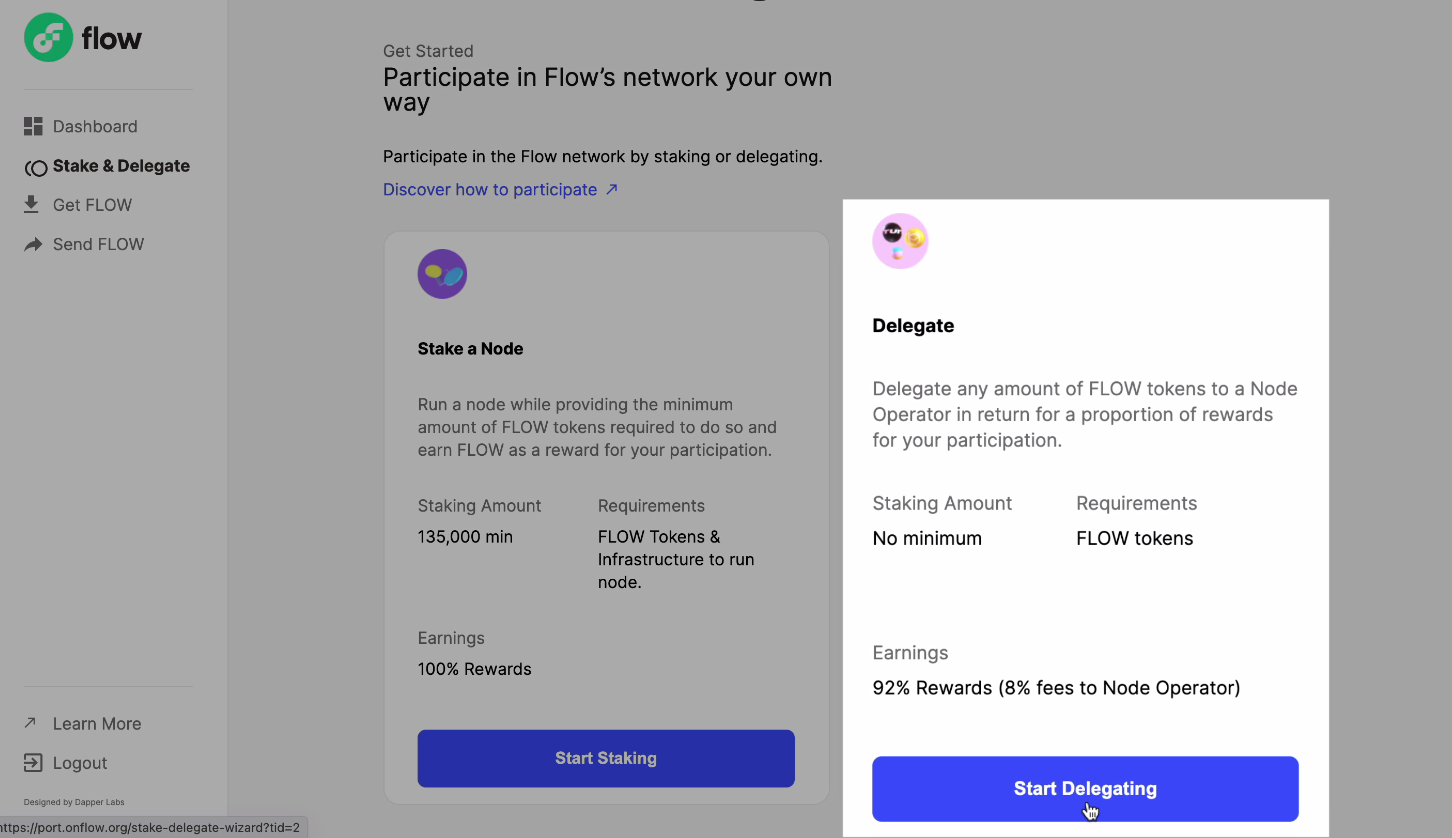 9.  Now you need our "Node Operator ID" (3b57e0ee2ece1f1dbefbd868d3eaac63b32a11df5b1a37d231145ea219055dde) Here is a list of additional available node operators.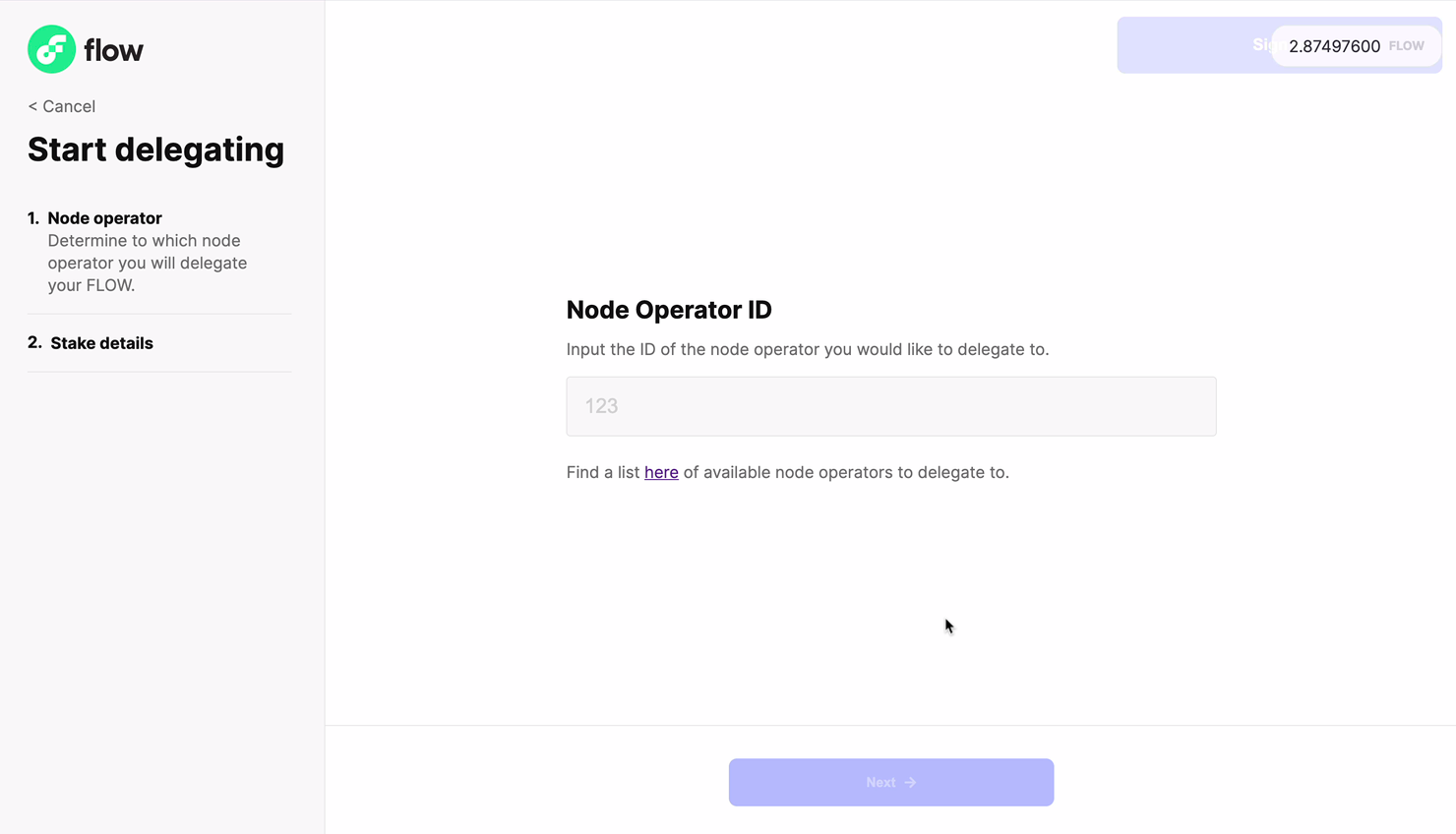 10.  Copy and paste the Node Operator ID and click on "Next".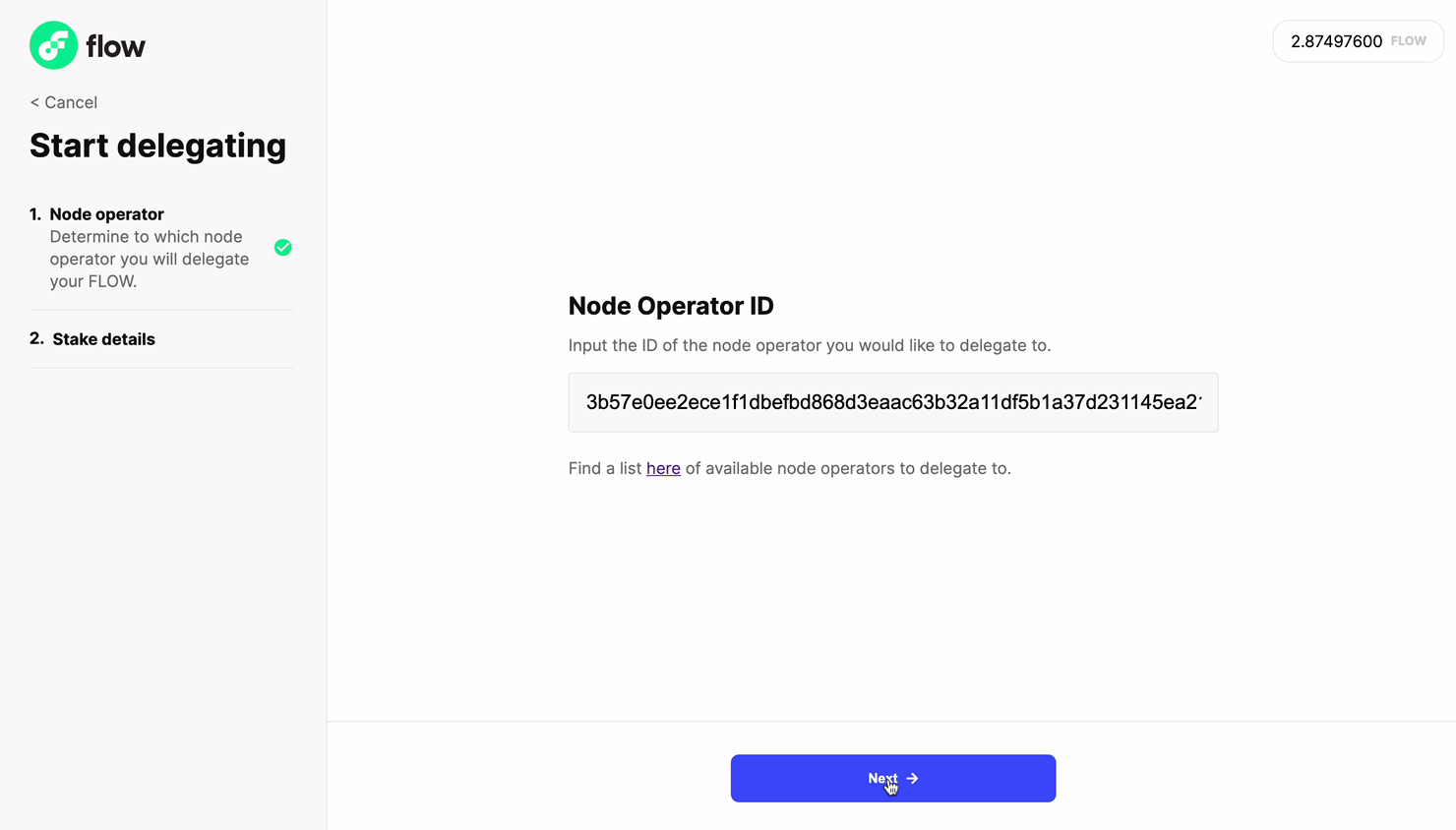 11.  Select the amount of tokens that you want to stake and click on "Continue".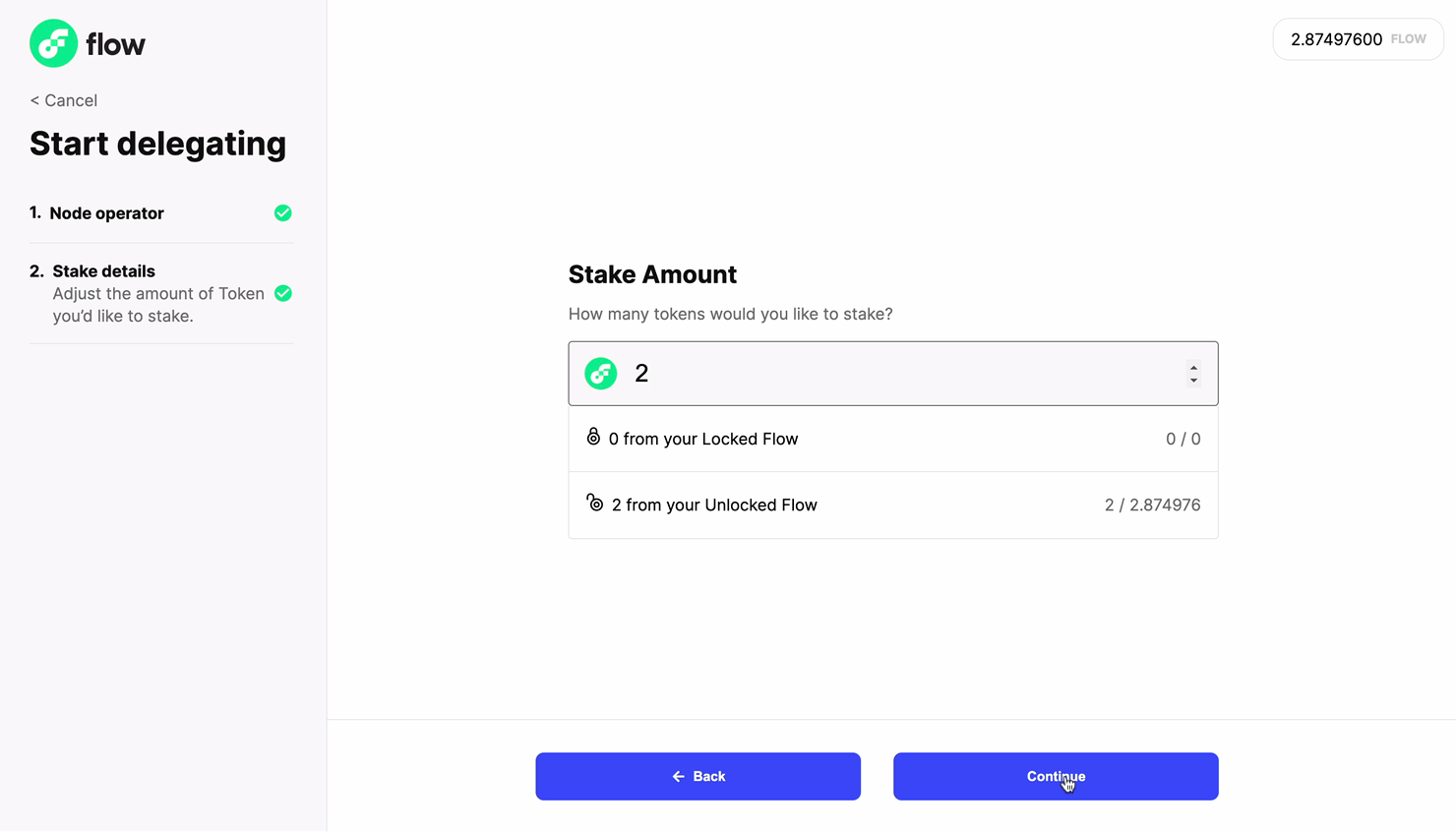 12.  Review and check the box once you're sure the information is right and click on "Submit".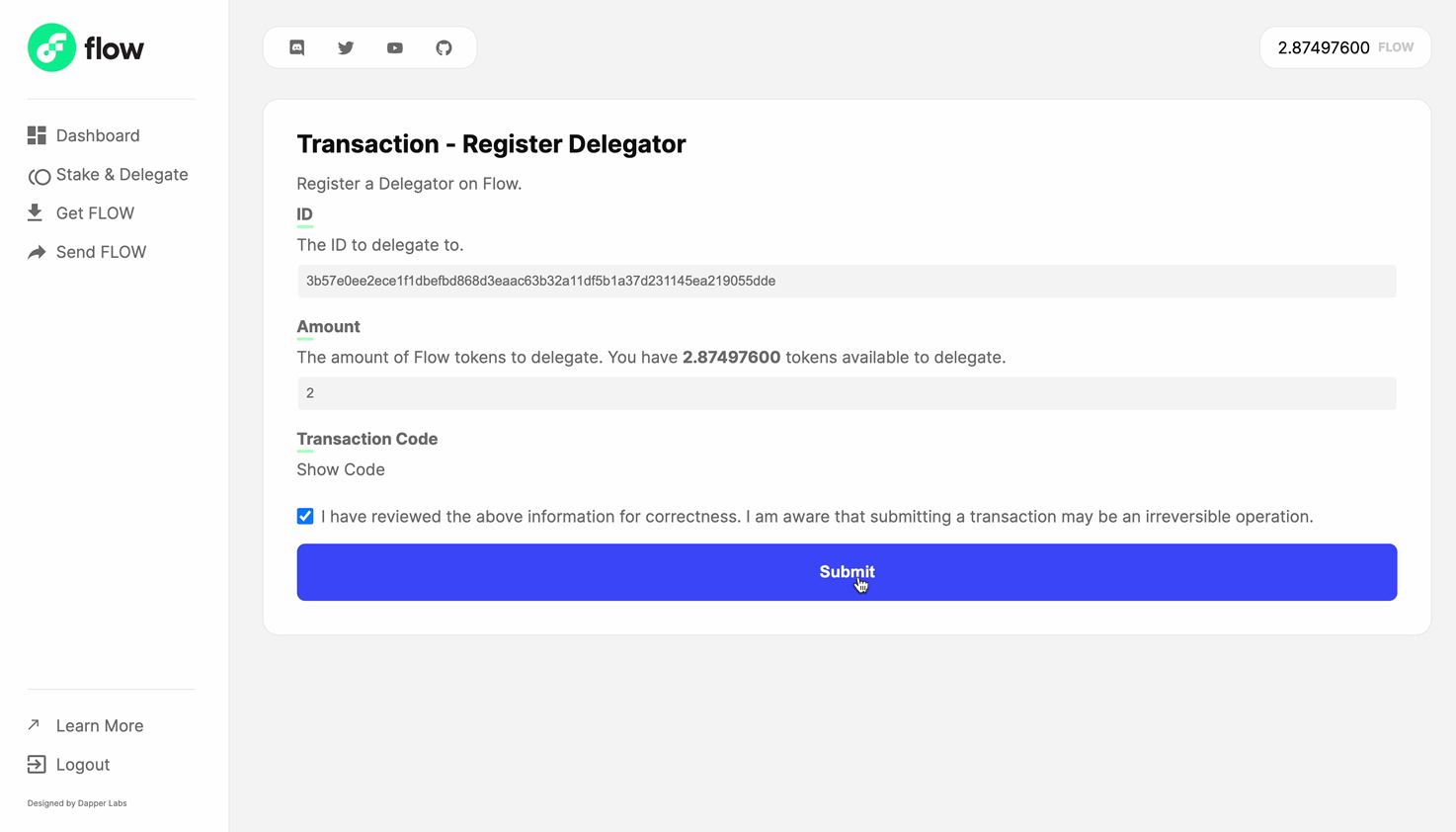 13.  Make sure your Ledger device is connected, unlocked and the FLOW app is open, approve on your device and wait for the transaction to finalize then, click on "continue".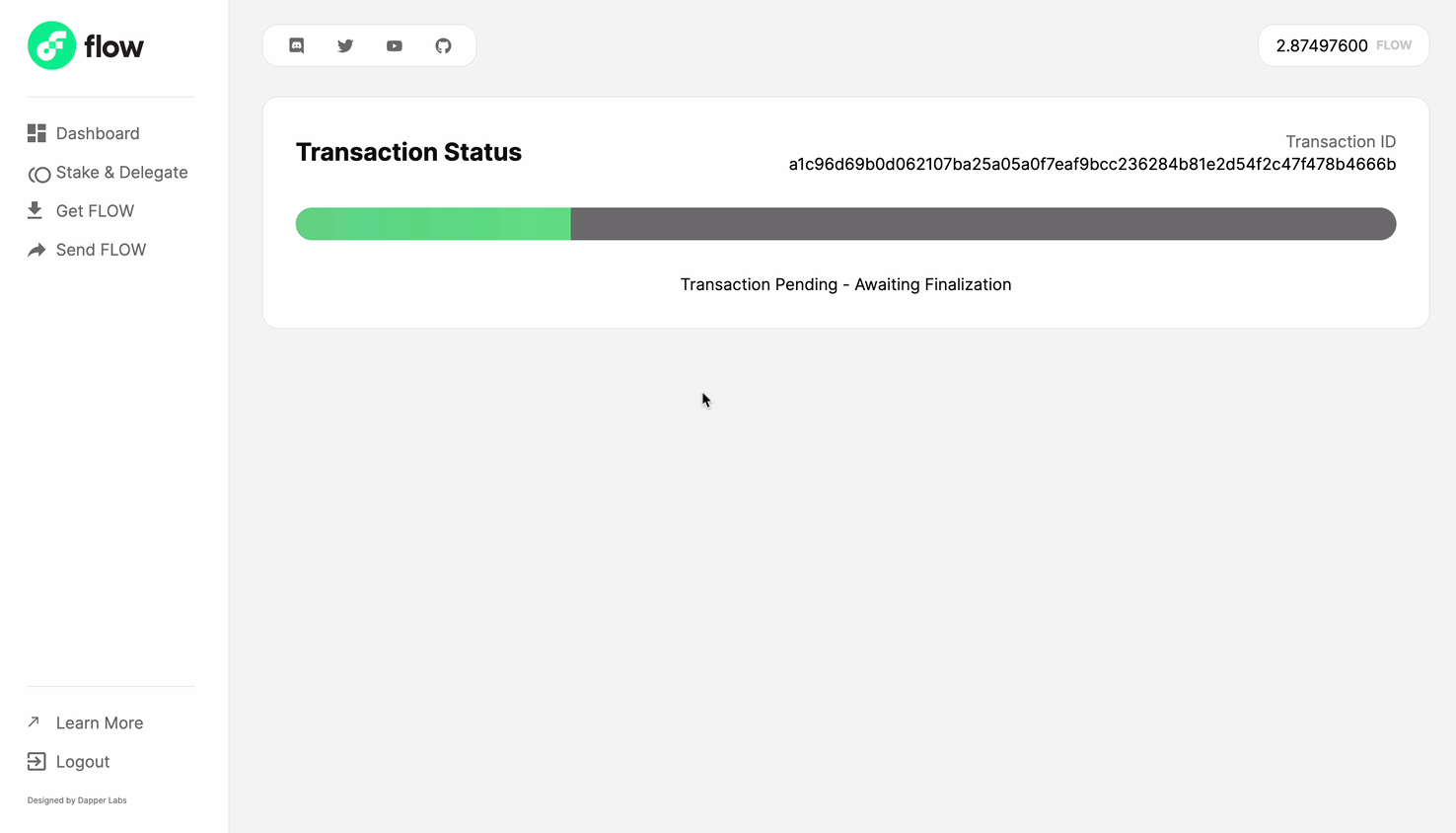 14.  Now you're all set as a validator on the FLOW Blockchain 🎉🎉🎉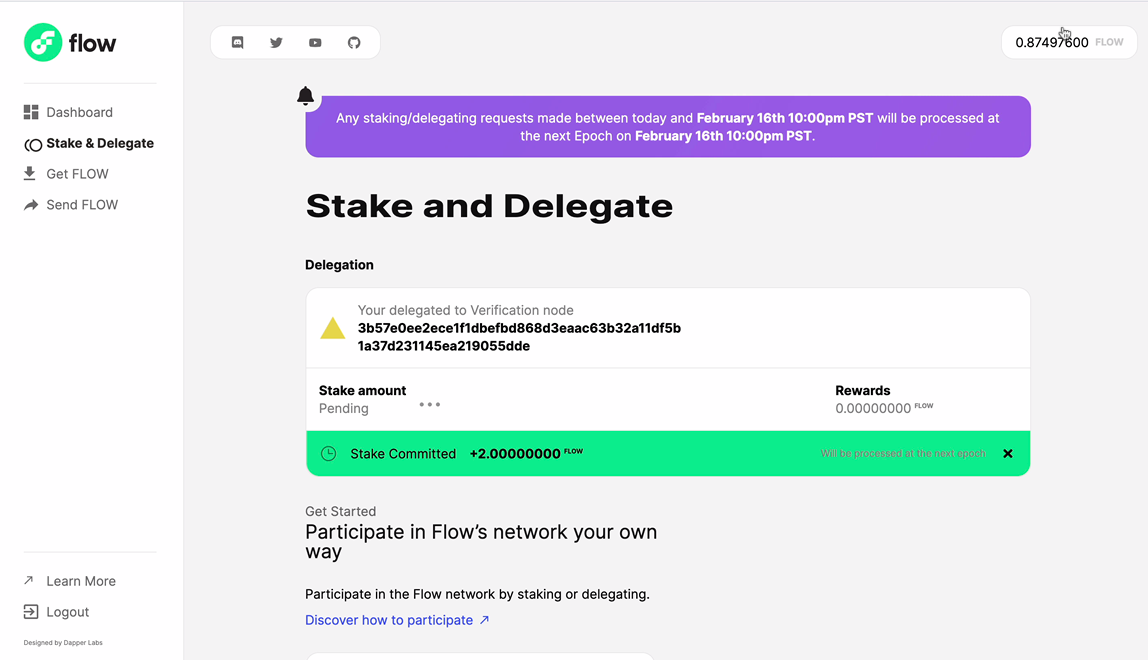 Remember, we're always open to questions. Come chat with us on our Telegram group/Twitter.